About the Regatta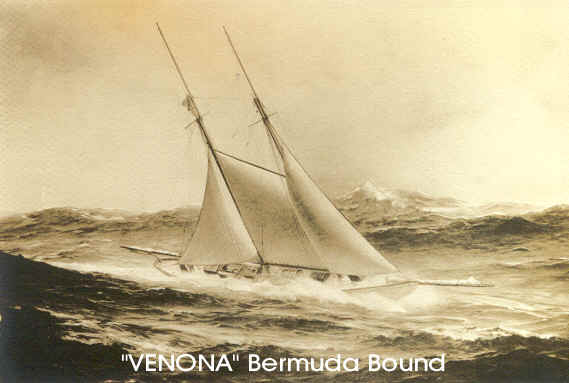 'Round-the-Island
Edgartown Yacht Club's Race Weekend is one of the premier events on the East Coast of the United States. The three day regatta includes a variety of courses and conditions, ranging from coastal pursuit race sprints to the famous 'Round-the-Island circumnavigation of Martha's Vineyard.

The regatta's main event is the 'Round-the-Island race, first held in the summer of 1938, and except for the years of the Second World War the race has been an annual event since then. For a number of years the course was extended to round the Buzzards Bay Tower, but today the traditional tight course around Martha's Vineyard Island is used.

The course itself is reminiscent of the race around the Isle of Wight in England, which was the course of the first America's Cup. The distance around Martha's Vineyard is similar (only a few miles longer); both courses have views of cliffs, headlands, villages and open water; and the tidal currents and wind effects are important in both. The course around the Vineyard passes in sight of the seven lighthouses of Cape Poge, Gay Head, Tarpaulin Cove, Nobska, West Chop, East Chop and Edgartown.

Today's version of the race is approximately 55 nautical miles. In the morning the fleet sails between Martha's Vineyard and Nantucket along the east beach of Chappaquiddick. At midday they are in the open Atlantic Ocean with views of the south coast of the Vineyard. In the afternoon, rounding the gorgeous cliffs of Gay Head, the fleet sails up Vineyard Sound which was the second busiest body of water in the world during the age of sail.
'Round-the-Sound
Prior to the 'Round-the-Island race, Edgartown Race Weekend includes a series of short offshore "sprints," now the new 'Round-the-Sound series. This new segment of ERW is composed of approximately 15 nautical mile races around various government buoys within Vineyard and Nantucket Sounds, with the goal of providing more offshore and coastal type racing for competitors over the course of the regatta.

We are lucky to have a large number of sponsors that help make ERW a better regatta every year. Our 2022 sponsors and partners include: